Product
Facial Tissue Paper Automatic Plastic Handle Stripe Sealing Machine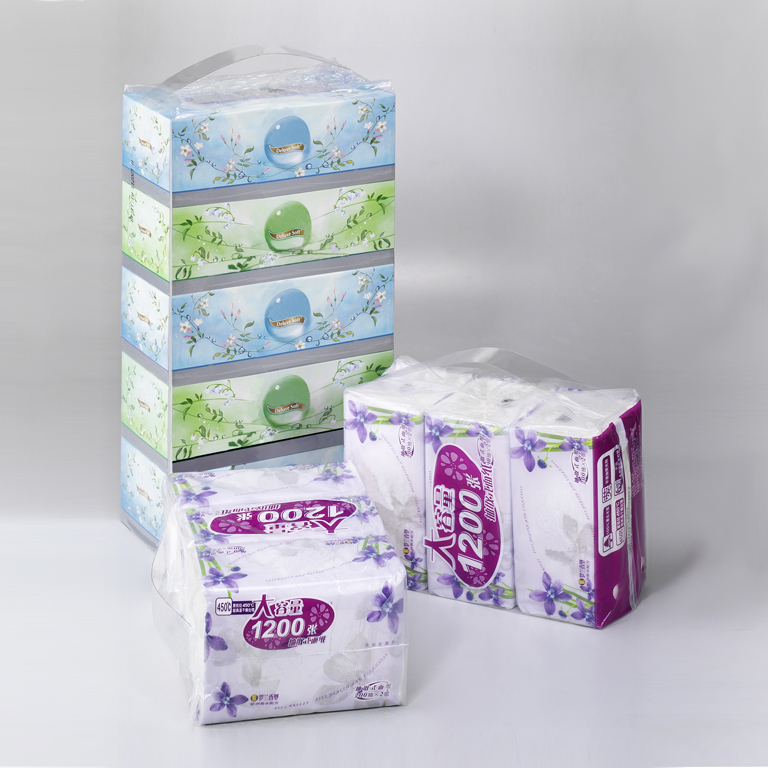 Product ID: Tissue Paper Packing UC-228-HS Series (92)
♦ Plastic stripe handle sealing for:
• Multi-pieces shrink packed box facial tissue product.
• Multi-pieces overwrapped facial tissue product.
Specifications:
Special formulti-pieces box packed facial tissue
Also can be applied for wrapped multi-pieces toilet rolls products
Programmable logic control (PLC)
Inter-faced touch screen monitor (HMI)
Servo motor with cam linked mechanism drive system
Designed / operation capacity: 35 / 25~30 bags / min
Stripe material: OPP / PP film type 35~40 / μm
Stripe cutting width: 30~60 mm
Features:
Automatic feeding system
Wrapping with sensor & control
Automatic output delivery control
* The products of sample shown in photograph are for wrapping application reference only.