Product
Automatic Tissue Paper Re-Winding Machine for Toilet / Kitchen Towel Rolls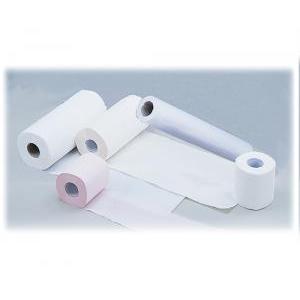 Product ID: Re-winding Sector UC-1121 Series (13)
Automatic Re-wind Machine for Toilet Tissue/Kitchen Towel Rolls & Optional for Maxi/Wiping/Catering/Industrial Rolls.

• Type A: Automatic start-stop-start re-winding type.
• Type B: Fully automatic non-stop re-winding type.
Specifications:
Automatic tissue paper re-winding machine

For toilet rolls/kitchen towel rolls
Parent roll size:

Up to (W)2,900 mm in width
Up to 1,500mm ∮ diameter

Distance of perforation: 100 ~ 125 mm or other spec.
Automatic accumulator + automatic log cutter

For toilet/kitchen towel rolls
Elevating tray type accumulator and automatic log cutter
Accumulator

Elevating tray type: 30 ~ 250 trays of log

Log cutter

Mechanical speed: 0 ~ 150 cuts/min.
Number of rolls: 2 rolls/cut

Optional-II
Maxi/Catering/Wiping/Industrial Jumbo Rolls re-winding multi-purpose types are available
Optional-III


Full embossing system
Duel/Nest embossing system
DESL embossing system
Point-to-point embossing system
Edge embossing/bonding system
Gluing-Lamination system
Printing system
Edge embossing/bonding system

Optional-IV

Build-in paper core cutting system
Automatic paper core feeding system
Features:
Type A:
Automatic start-stop-start re-winding type

Programmable logic control (PLC)
Inter-faced touch screen monitor control (HMI)
Designed speed: Approx. 200~250 m / min depends on character of tissue material and converted situation
Oeration speed: Approx. 100~150/200 m / min depends on character of tissue material
Automatic paper core feeding
Automatic perforating & cutting
Automatic tail gluing-bonding
Automatic tail cutting


Type B:
Fully automatic non-stop re-winding type

Programmable logic control (PLC)
Inter-faced touch screen monitor control (HMI)
Designed / operation speed: 300 / 200~250 m / min
Servo control system
Included:

Non-stop re-winding system
Load table + tail glue system
Auto core loading system
Auto core pick up system
Non-stop auto tail cutting-bonding system
* Products of sample in photograph are for reference only